Training future leaders in psychiatry.
Our adult residency program aspires to train future leaders, educators and researchers in the field of psychiatry and prepare trainees to work within a variety of health systems to deliver evidence-based, multidisciplinary, compassionate care to diverse patient populations. We strive:
To provide a rigorous, comprehensive and rewarding training in psychiatry in a large urban tertiary care health system.
To train and develop psychiatrists committed to evidence-based and compassionate care to patients from diverse backgrounds.
To foster a supportive and inclusive training environment that supports individual career goals of residents.
To utilize our specialty track programs to prepare trainees for careers in academic psychiatry.
About Our Program
How to Apply
Applicants must have completed at least four weeks of clinical psychiatry training in medical school.
See Admission Requirements
Salary & Benefits
Residents receive premier benefits through McGaw Medical Center of Northwestern University.
View All Benefits
Curriculum
The general psychiatry residency features rotations, research opportunities and organized teaching experiences.
Explore our Curriculum
The Resident Experience
Our residents benefit from being connected to both a nationally top-ranked hospital system and medical school. In addition to providing high-caliber medical training, our program prioritizes inclusivity and wellness for our trainees.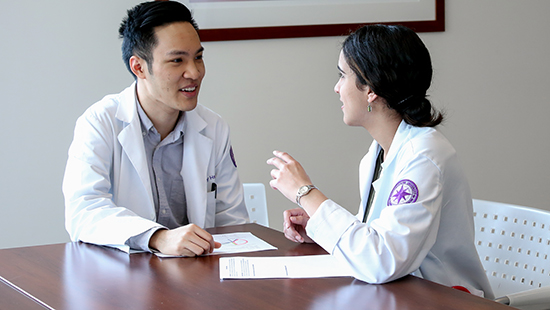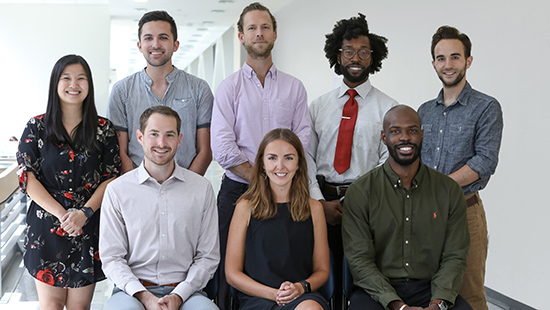 Diversity & Inclusion
The Department of Psychiatry & Behavioral Sciences strives to recruit and maintain a provider population that mirrors our diverse patient population. We are working to foster an environment of belonging and inclusion for all.
Our Residents Train at a Number of Sites Around the Chicago Area