General Psychiatry
The Division of General Psychiatry provides services to individuals seeking help with a wide range of mental health concerns, including mood and anxiety disorders, trauma and psychosis. We offer outpatient mental healthcare, which can include both medication and psychotherapy, as well as inpatient care, group treatment and neuromodulation.
The division's mission is threefold: to deliver high-quality clinical care to people in our community, to train the next generation of clinicians and to generate knowledge about mental health and wellness that will benefit our patients and humanity.
About Our Division
The Division of General Psychiatry hosts a robust educational enterprise. Faculty mentors train resident physicians who spend three or four years in postgraduate training, learning the basics of psychiatric healthcare in addition to exploring areas of individual interest. The residents train at diverse sites including Northwestern Memorial Hospital, the hospital's emergency department and our outpatient clinic. In addition to physicians, the outpatient clinic is also home to trainees in psychology, social work and nursing. The residency program is enriched by training opportunities at affiliated sites in the community as well. The division also trains medical students and is proud of the relatively large number of students who choose to pursue a career in psychiatry after their experiences here.
Learn more about the benefits of training with us at our Psychiatry Residency page. Medical students looking to get involved can visit our page for student opportunities.
Research is inseparable from academic medicine. Our nationally recognized investigators devote their careers to generating knowledge that can benefit not just our patients but all people, everywhere. They work tirelessly to learn more about the brain, illnesses and better ways of healing. Patients who are interested in participating in research and clinical trials can search ongoing projects on our Clinical Trials page or ask members of their treatment team directly.
The division offers evidence-based care to people seeking treatment with Northwestern Medicine. ("Evidence-based care" means that the type and style of treatment has been proven to be effective.) Some of the services provided include expert medication management, individual and group psychotherapy using multiple modalities, family counseling, occupational therapy, transcranial magnetic stimulation and electroconvulsive therapy (ECT). Sites host hospital-based care and outpatient clinical settings, with secure private telehealth services available when appropriate. The division is constantly updating the clinical offerings as new modalities become available. Our guiding principle is patient-centered care with maximum therapeutic effect and minimal barriers standing between patients and the outcomes they are hoping to achieve.
If you're seeking treatment, visit our Patient Care page.
Pride Center
The Pride Center aims to support the mental health of lesbian, gay, bisexual, transgender, queer, and two-spirited (LGBTQ2+) individuals through the intersection of evidence-based clinical care, educational initiatives, and community-engaged research.
The Gender Clinic
The Gender Clinic is designed to support the mental health of gender diverse adults who are seeking further evaluation for gender-affirming treatments, including letters of readiness for surgery, as well as services to support mental health before, during, and after gender-affirming surgery. The Gender Clinic is supervised by Dr. Kunstman and is led by psychiatry residents and psychology trainees. The Gender Clinic team works closely with the multidisciplinary Gender Pathways Program at Northwestern Medicine. New patient intake form here
The Pride Clinic
The Pride Clinic is a specialty outpatient psychiatry clinic, led by psychiatry residents under the supervision of Dr. Kunstman, to serve the mental health needs of the LGBTQ2+ population. The Pride clinic offers a variety of mental health services, including psychiatric diagnostic evaluation, treatment recommendations, and referral for additional behavioral health services. 
Individual psychotherapy
Individual psychotherapy services are available upon request and depend on provider and clinic availability. Psychotherapy services include evidence-based individual and relationship therapy for individuals seeking support for a range of mental health concerns and relationship distress. This includes mood, anxiety, OCD, bipolar spectrum, trauma-related, and sexual disorders. Patients are also welcome to engage in psychotherapy to further explore their gender identity and their individual journey in determining their needs in living in their affirmed gender. Most individual psychotherapy is offered by psychology and social work trainees and is supervised by licensed clinicians with expertise in providing gender- and queer-affirming mental health care. This approach decreases wait times for patients seeking psychotherapy services and allows us to offer some services at a significantly reduced rate.  
Group psychotherapy
Group therapy is a highly effective form of psychotherapy that has strong evidence to support its efficacy in improving symptoms of mental illness, as well as social connectedness. Current group therapy offerings include a Mindfulness Skills Training group for people from the LGBTQ2+ community. The group is 8 weeks (about 2 months) long, with each session lasting 60 minutes. The group is limited to 10 patients to enable all individuals to have space to ask questions and discuss personal experiences as they relate to the mindfulness skill being taught that day. All patients identify as part of the LGBTQ2+ community to provide a supportive and affirming space. Each group will have a co-facilitator who is also a member of the LGBTQ2+ community. Please use this link to express your interest in the mindfulness group: https://northwestern.az1.qualtrics.com/jfe/form/SV_3IOcE999N8Tndvo
Future group offerings are being developed as part of research and educational initiatives and will be available in the near future. Check back often for future group offerings.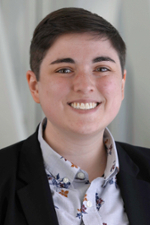 Instructor of Psychiatry and Behavioral Sciences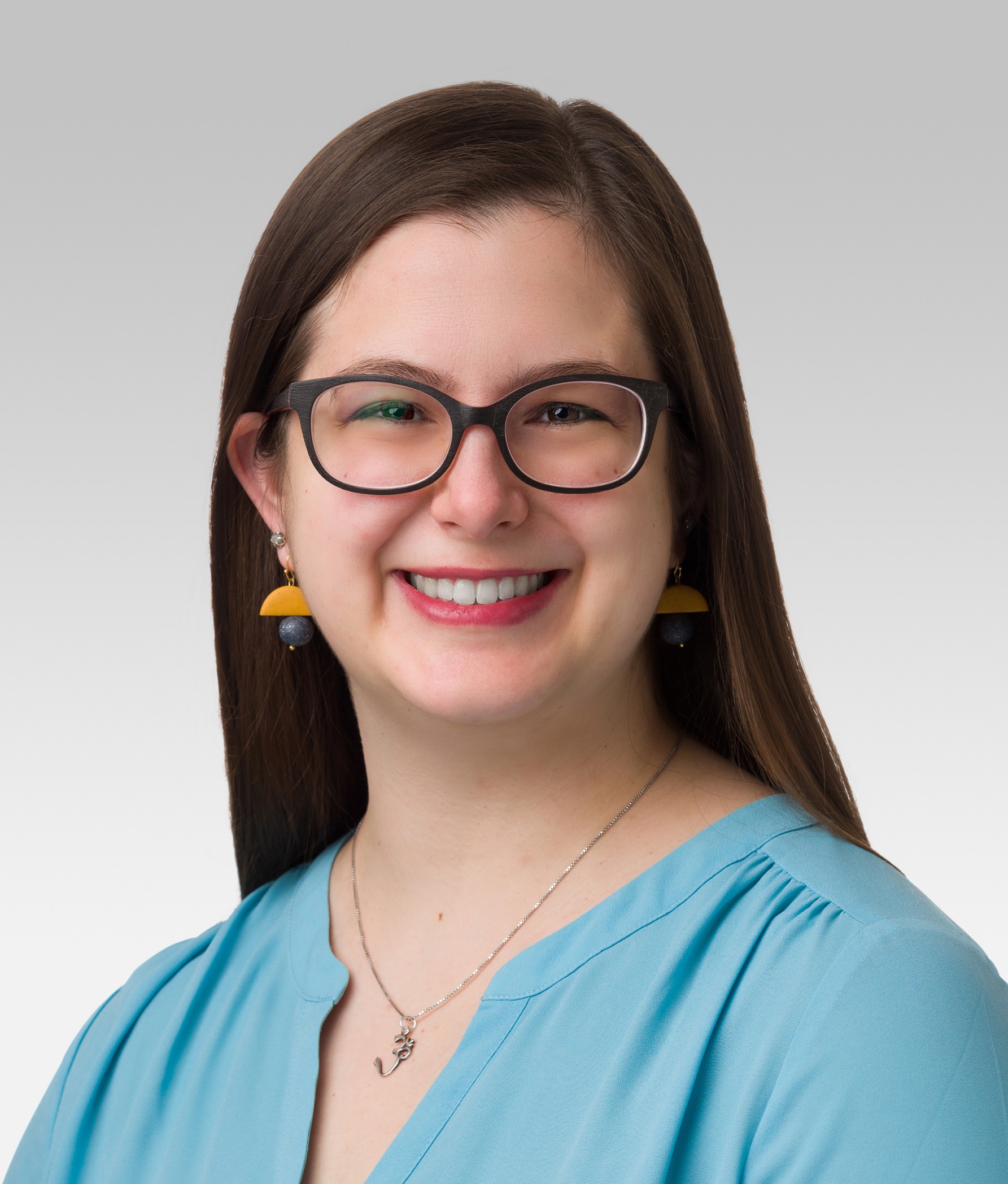 Assistant Professor of Psychiatry and Behavioral Sciences (Psychology)
Northwestern Medicine Recovery from Early Psychosis Program (REPP)
The Northwestern Medicine Recovery from Early Psychosis Program (REPP)  treats 18- to 26-year-olds who have experienced a recent onset of a psychotic illness.  REPP is a time-limited treatment program (two to three years) directed specifically to young adults whose psychotic experience has disrupted their progress to becoming self-reliant adults. The program utilizes a team of professionals who work as partners with the young adult and their social support network to promote skills that empower the young adult to define, revise and travel along a life path of their own making. The program utilizes treatment plans informed by diverse outcome measures which the young adult increasingly oversees as he or she moves from first healing and understanding, to managing and preventing psychosis, and then to developing and engaging opportunities which help foster a sense of mastery of life's challenges. REPP works closely with Focus Forward (F2), our sister program dedicated to helping young adults explore and pursue educational, vocational and occupational opportunities of their choosing. The Northwestern University Department of Psychiatry includes preeminent research and clinical faculty whose major interests are understanding and optimizing the treatment of severe mental illness. REPP utilizes these faculty as well as an array of staff who are focused on functional outcomes in this population. The team members are part of the Norman and Ida Stone Institute of Psychiatry and include occupational therapists, nurses and nurse practitioners, psychiatrists, social workers, psychiatric and psychology trainees and peer supports (i.e. young adults who have successfully addressed the challenges that confronted them after they first experienced a psychotic break, many of whom participated in the REPP program). REPP offers a variety of services for patients, including comprehensive functional assessments, therapy groups, medication management, crisis management, individual psychotherapy, substance abuse treatment, intensive case management, and supported employment. Young adults may be approached about their interest in participating in a number of pharmacologic and non-pharmacologic research studies which are being conducted by various principal investigators. More information about REPP can be found here.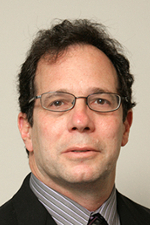 Associate Professor of Psychiatry and Behavioral Sciences (General Psychiatry)
The First Contact Program at Northwestern Medicine
The First Contact Program at Northwestern Medicine is a clinical program that serves young adults who are in the earliest phases of what threatens to be a serious mental illness. Symptoms of mental disorders can be frightening, all the more so when they are present for the first time. Symptoms can be varied and may include mood disturbances, changes in thinking or perception, or suicidal thoughts; what they all have in common is that they can upset the trajectory of a young person's life. The First Contact Program aims to prevent disability by offering treatment to help people manage symptoms, and to support the individual so that they can have the best chance of staying in school or at work, and of maintaining the relationships that are important to them. The First Contact Program is for young adults between the ages of 18 and 26, who are within the first 1-2 years of symptom onset, and who have not had any previous mental health treatment. The Program begins with a comprehensive clinical assessment which may be extended with psychological or cognitive testing. If needed, there are opportunities for occupational and vocational assessments as well. Treatment plans may include medication, individual psychotherapy for emotion regulation and resilience, cognitive skills training, vocational support, family support, and group therapy. Patients have access to a variety of care settings, from visits at the outpatient practice, to intensive outpatient care, to inpatient care if needed. The First Contact Program at Northwestern Medicine is directed by clinical faculty who are affiliated with Northwestern University's Feinberg School of Medicine. Participants in the Program may have the opportunity to take part in research, which aims to improve the ability of clinicians to achieve early and accurate diagnoses, and to extend the repertoire of effective and well-tolerated mental health interventions.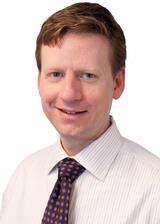 Chief of General Psychiatry
First Contact Program Director
Focused Forward (F2)
The Northwestern Medicine Focused Forward (F2) Clinic is a program to help young adults with mental health conditions focus on a future that is worth pursuing, specifically by participating in work or educational opportunities. 
About the F2 Clinic:
We believe that living a purposeful and meaningful life … 
Is both possible and necessary for young adults with mental health conditions 

Can reduce symptoms, improve self-confidence and lead to an overall increase in life satisfaction 

Can help broaden social connections and decrease isolation 
The F2 Clinic is for people aged 18 to 35 who have the following: 
A diagnosis of a serious mental illness, such as: 

Schizophrenia 

Schizoaffective disorder 

Bipolar disorder 

Major depression 

Generalized anxiety disorder or panic disorder 

Obsessive compulsive disorder 

A desire to enter into competitive employment or education but have struggled to do so on their own 

An established relationship with a prescribing psychiatric care provider and a Northwestern Medicine primary care physician 
F2 Clinic Services:
After you contact the F2 Clinic, you first meet with a therapist to talk about your mental health care experiences. The two of you will discuss your goals for the future. Then, you will meet with other members of the F2 Clinic team who are specialists in their areas. They will help you make an action plan, with steps to take toward your better future. 
Your time at the F2 Clinic will include the following services: 
Supported education and employment: Explore educational or vocational opportunities of your choice. 

Peer support: Receive individual or group support from other young adults who live with a mental illness and have successfully returned to work or school. 

Family therapy: Explore how your family can support your effort to return to work or school. 

Neuropsychological testing: Complete comprehensive testing to better understand your cognitive strengths and challenges, and their effect on your return to work or school. 

Occupational therapy: Develop strategies to manage your symptoms and any cognitive barriers to success. 
More about focused forward (F2) is here.
Northwestern Medicine Ketamine Clinic
Intravenous ketamine is an exciting development in the treatment of depression. As research has continued to demonstrate its safety and efficacy, interest in ketamine has been growing, especially for patients with depressive disorders that are otherwise difficult to treat. For many patients, especially those with suicidal thoughts, ketamine has proven transformative and empowering. The Northwestern Medicine Ketamine Infusion Clinic is led by Brandon Hamm, MD, MS. Under his direction, patients receive intravenous ketamine in doses below those typically used for anesthesia or surgery. The Clinic offers ketamine in protocols that follow best medical evidence, and the infusions are administered in a psychologically safe, trauma-informed environment. Interested patients are initially evaluated by an Infusion Clinic psychiatrist in order to arrive at a diagnosis, to determine the best treatment options, and to confirm their appropriateness for ketamine. Treatment then typically begins with a twice-weekly schedule for about 6-8 infusion sessions, after which the frequency of therapy is decreased on an individualized basis to maintenance infusions about once every 3-6 weeks.  A team of clinicians evaluate and monitor the patient's progress throughout, using instruments that measure both target symptoms and treatment experiences. While not mandatory, some patients may choose to participate in clinical research during their treatment process. 
Referrals for the Northwestern Medicine Ketamine Infusion Clinic can be sent by treating psychiatrists to Brandon Hamm, MD, via the Northwestern electronic health record or via email to brandon.hamm2@nm.org. 
Assistant Professor of Psychiatry and Behavioral Sciences (Consultation Liaison Psychiatry)
Northwestern 

Medicine Anxiety Disorders Program
The Northwestern Medicine Anxiety Disorders program specializes in the diagnosis and treatment of anxiety disorders and related illnesses.  The program focuses on adults with diagnoses such as generalized anxiety disorder, panic disorder, social anxiety disorder, obsessive-compulsive disorder, and post-traumatic stress disorder.  Our program has particular expertise in working with patients whose anxiety symptoms have been more treatment-resistant, or whose anxiety disorders have been complicated by other coexisting psychiatric and medical conditions.   In their initial visit, patients receive a comprehensive evaluation with a psychiatrist in which we review their symptoms, prior treatment, medical history, and psychosocial background.  We provide patients an individualized treatment plan, in which options such as medication, psychotherapy, and other non-pharmacologic interventions (for example, physical exercise, meditation and mindfulness-based exercises, and use of support groups) are discussed.  For patients for whom psychotherapy and other non-pharmacologic interventions are recommended, we are able to provide referrals to therapists and other clinicians within Northwestern University Department of Psychiatry, and elsewhere in the community.  The program's ultimate goal is to help patients achieve improved quality of life and daily functioning through successful management of their anxiety symptoms.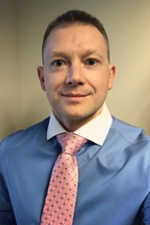 Associate Professor of Psychiatry and Behavioral Sciences (General Psychiatry)
Northwestern 

Medicine Neuropsychiatry Program
The practice of Behavioral Neurology & Neuropsychiatry requires knowledge of the brain-behavior relationships specific to complex neuropsychiatric and neurobehavioral conditions.  This subspecialty is committed to better understanding the links between neuroscience and behavior and to the care of individuals with cognitive, emotional, and behavioral disturbances as a result from illnesses that are traditionally also cared for by neurologists.  Examples of such conditions would include strokes, epilepsies, dementias (such as Alzheimer's disease), and movement disorders (such as Parkinson's disease or Huntington's disease).