Postdoctoral Fellowship in Clinical Neuropsychology
Northwestern University Feinberg School of Medicine offers a two-year postdoctoral fellowship training program in clinical neuropsychology. In accordance with Houston Conference guidelines (Archives of Clinical Neuropsychology, 1998, 13, 160-166), fellows receive intensive residency training in the science and practice of clinical neuropsychology, including opportunities for assessment, research, treatment and teaching. Fellows are expected to be eligible for ABPP board certification in clinical neuropsychology by the completion of their postdoctoral training. 
NOTE: We are not recruiting for the 2024-26 fellowship cycle. Please check this page during the Fall of 2024 for application instructions for the 2025-27 cycle.
Clinical Training Tracks
Applicants are asked to indicate their interest in one or both of the clinical training tracks described below. Training tracks are defined by a major rotation which forms the primary focus of the fellow's postdoctoral training experience. To ensure the breadth of clinical training experience, fellows also participate in two secondary rotations throughout the course of their training. The secondary rotations include:
1) Conducting comprehensive outpatient neuropsychological evaluations for a wide variety of referral questions and conditions including neurologic, neurodegenerative, transplant, neoplastic, cerebrovascular, psychiatric and neurodevelopmental syndromes
2) Cross-training between the Medical/CL and Neurosurgical Neuropsychology tracks
Provided sufficient time and resources, other available training experiences may include:
Medical/Consultation-Liaison Neuropsychology Track
The major rotation for this track is housed within the consultation-liaison neuropsychology service at Northwestern Memorial Hospital. As part of this rotation, the fellow receives extensive training in neuropsychological sequelae of acute medical illness and clinical experience in the bedside assessment and treatment of inpatients admitted for a variety of neurologic, neoplastic, cardiovascular, toxic/metabolic, psychiatric and developmental disorders, traumatic brain injuries and systemic conditions with mental status changes. As part of a multidisciplinary care team, the fellow acts as a consultant-liaison between the patient, their family, the primary care team, other consultants and allied health professionals. Caseload is variable, ranging from two to eight patients per week. Supervision of graduate-level practicum externs is also a core experience within this track.
N
eurosurgical Neuropsychology Track
The major rotation for this track is shared between the Departments of Psychiatry and Behavioral Sciences and Neurological Surgery. The clinical population is patients undergoing neurosurgical intervention primarily for brain tumors, and more rarely for epilepsy or cerebrovascular conditions. The fellow conducts pre- and post-surgical neuropsychological assessments and participates in intraoperative cortical mapping during awake craniotomies. Typical caseload is two to four outpatients per week plus four hours in the operating room. Neuropsychological evaluations are typically conducted in the outpatient clinic, though occasionally are seen inpatient.
Academic Activities
Northwestern Medicine and the Feinberg School of Medicine offer a rich spectrum of educational and academic activities, including grand rounds, journal club, case conferences, seminar series in behavioral and clinical neuroscience, monthly seminars highlighting ongoing research, professional development series and more.
Fellows have opportunities for classroom teaching within the clinical psychology PhD program and the medical school, and for clinical supervision of graduate-level clinical psychology externs and psychiatry residents. Fellows are expected to actively participate in supervised research with one or more of the program faculty members (see below for a description of faculty research interests).
Learn more about our educational programs on the Department of Psychiatry and Behavioral Sciences Education page.
Requirements & Eligibility
Qualified applicants will have successfully completed a PhD in clinical psychology, including a one-year APA/CPA-approved internship with concentration in neuropsychology. Preference will be given to applicants with a strong theoretical foundation in neuropsychological assessment and functional neuroanatomy, and research experience including publications and conference presentations.
How to Apply
Check back during the Fall of 2024 for application instructions for the 2025-27 cycle. We are an independent fellowship training site and do not participate in the APPCN match process. Please address all questions to Michael Brook, PhD.
Neuropsychology Fellowship Faculty
Current Fellows 2021-2023
Cheshire Hardcastle, PhD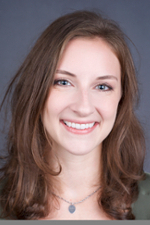 Dr. Hardcastle received her bachelor's degree from the University of Cincinnati in Psychology. She completed her master's degree in Manchester, England in Neuroimaging for Clinical and Cognitive Neuroscience before completing her doctoral training at the University of Florida in clinical psychology under the neuropsychology concentration. During her doctoral training, she researched functional brain changes that accompany normal aging and older adults aging with mild cognitive impairment. Her dissertation focused on functional brain changes that occur in an older adult population who underwent computerized cognitive training aimed at reducing dementia risk. She completed her internship at the University of Chicago in the neuropsychology track. Her research and clinical focus continues to be in medically complex older adults who may be at risk for cognitive decline and dementia. In her free time she enjoys dancing ballet and modern dance, and trying out new restaurants
Kaitlynne Leclaire, PhD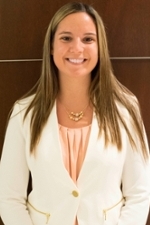 Dr. Leclaire received her bachelor's degree in psychology from the University of Massachusetts Amherst. She then went on to obtain her Ph.D. in clinical psychology, with an emphasis in neuropsychology, from the University of Wisconsin Milwaukee where her dissertation examined the association between aerobic fitness and network connectivity in the default mode network in healthy emerging adults.  She completed her internship at Rush University Medical Center in the neuropsychology track. Her research interests include utilizing neuropsychological and neuroimaging methods to better understand how genetic and modifiable health factors relate to neurocognition, particularly in aging, as well as in examining the neurocognitive effects of brain cancer and its treatment. In her free time, she enjoys trying new restaurants, staying active outdoors, traveling, and spending time with her chocolate lab.  
Recent Alumni (past 10 years)