Training the next generation of leaders in psychiatry, psychology and other mental health disciplines.
Clinical Psychology Interns
This internship year
is designed for individuals who wish to pursue careers in clinical practice, teaching and research.
LEARN MORE
Postdoctoral Fellowship in Clinical Neuropsychology
This two-year program focuses on a fellow's choice of two tracks: medical/consultation-liaison neuropsychology or neurosurgery.LEARN MORE
Clinical Psychology Degrees
Master's Program
Explore careers in academic clinical psychology through this unique and innovative master's program. It's designed to provide a foundation in academic clinical psychology at the graduate level, while also allowing students to gain educational and research exposure to major areas of study within the field.
LEARN MORE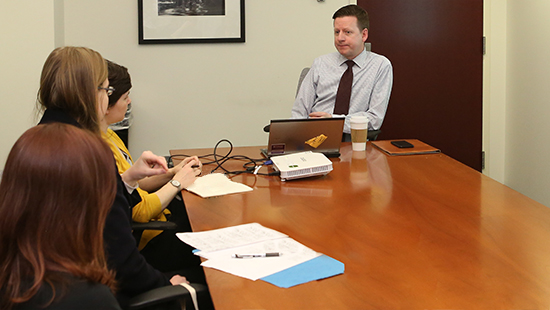 PhD Program
Our Clinical Psychology PhD Program aims to train academic psychologists who are competent, ethical and productive in the science and practice of clinical psychology. The program is now fully funded for all admitted students.